Esplanade Lithan Partnership
With digital technologies disrupting lives and businesses across the world, there's a tremendous opportunity for the art industry to leverage on digital platforms for outreach and access.
Lithan Academy and Esplanade Academy are strategic partners supporting the Performing Arts sector in Singapore in its digital transformation journey. The partnership seeks to assist the sector's workforce become future-ready through digital upskilling.
Lithan's Enterprise CLaaS@Work solution delivers transformation outcomes for the arts industry by integrating future-ready digital skills with technology implementation.
Lithan delivers mentor-led blended learning courses in the following business critical areas for your workforce.
Digital Workplace
Digital Business
Tech-enabled Operations
Data Intelligence
Workforce Upskilling for the Digital Economy
Critical Skills Acquisition
We deliver a complete set of skills certification courses for performing arts professionals to empower your organisation with advanced digital capabilities and technology implementation.
Mentoring from Industry Experts
Your workforce acquires a comprehensive knowledge of the inner workings of a digitalised business, which include markets, systems, and processes from thought leaders and influencers of the industry.
Contextualised Workplace Learning
Lithan's Competency Learning as a Service or CLaaS delivers non-invasive, just-enough, and just-in-time learning. We deliver skills utilization at the workplace that helps learners synthesize and apply their knowledge.
Kickstart your enterprise digital transformation journey with up to 90% funding from SSG.
Our Upskilling Programmes
Embracing Digital Literacy
Learn digital technologies and innovation practices across work processes and activities in a digital workplace to solve problems, drive efficiency and facilitate information sharing.
Learn More
Leading Digital Business Transformation
Understand the need for Digital Transformation, enhance your world view of "Digital" businesses and assess your organization's digital readiness.
Learn More
Integrating Digital Marketing for Growth
The next step in sustainable business growth is to leverage on proper digital marketing strategies and cohesively deploy them across all departments in the organization – ensuring quality client touchpoints.
Learn More
High Performance Marketing for the Future
With rapid changes in technologies and customer behavior, marketing teams need to equip themselves with advanced 'performance marketing' skillsets to lead their organisation to the next level.
Learn More
Hear it From Our Students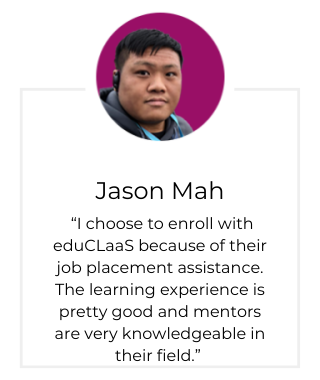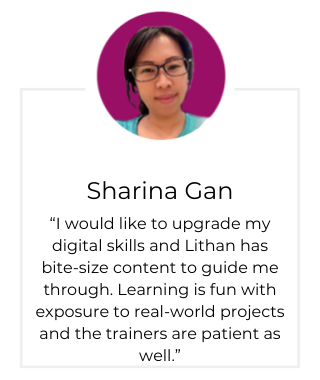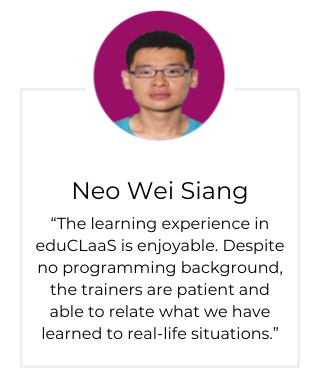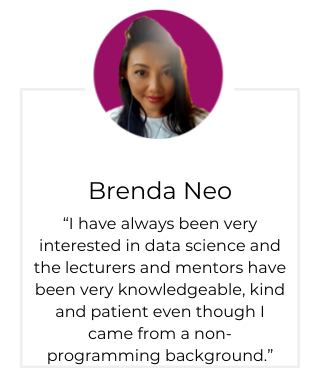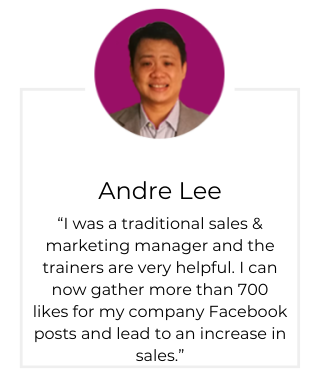 Esplanade Academy offers a conducive environment for aspiring individuals and industry professionals to learn, develop and practice professional and technical skills for the performing arts.
Our training programmes and work attachments in areas including technical theatre, venue management, operations and community engagement are designed for both pre and post-employment learning.
Esplanade Academy's training programmes are conducted by Esplanade's in-house experts, and supplemented by a wide local and international network of artists and technical professionals.
100 campuses across Asia
Accredited by the Singapore government as a CET Centre (Continuing Education and Training)
EduTrust certified by SkillsFuture Singapore & Committee for Private Education (CPE)
Internationally accredited by Pearson UK and Scottish Qualifications Authority (SQA)
Awards and Accreditations - Esplanade
The Charity Council awarded TECL the Charity Governance Award – Special Commendation for Clarity of Strategy in 2016.
Charity Transparency Award for four consecutive years since 2016.
Awards and Accreditations - Lithan Academy
Microsoft Global Learning Partner of the Year Award (Finalist)​​
Pearson's BTEC College of the Year 2019 Award for Asia​
Dun & Bradstreet's Business Eminence Award 2020
Flame Innovation Award 2019 by SkillsFuture Singapore
APAC CIO Outlook's Top 10 Provider of Education Tech Solution​​